Spaeth Flooring is a Shaw Floor Studio
Carpet is a great design element in a home or commercial setting. Colors and patterns are unlimited. Manufacturers are aware of the increased demands and expectations for floor coverings and are working hard to improve carpets. Area rugs are also available in any size needed to use on your hard surface floors.
Why Shaw?
1 ) Because Shaw carpet is consistently rated #1 in the industry in style, quality and design.
2) Many Shaw carpets feature a soft, flexible backing system that offers many benefits over the traditional jute backing system.
3) All shaw carpets, at all price points, feature R2X Soil and Stain repellent system that protects carpet from dirt and spills.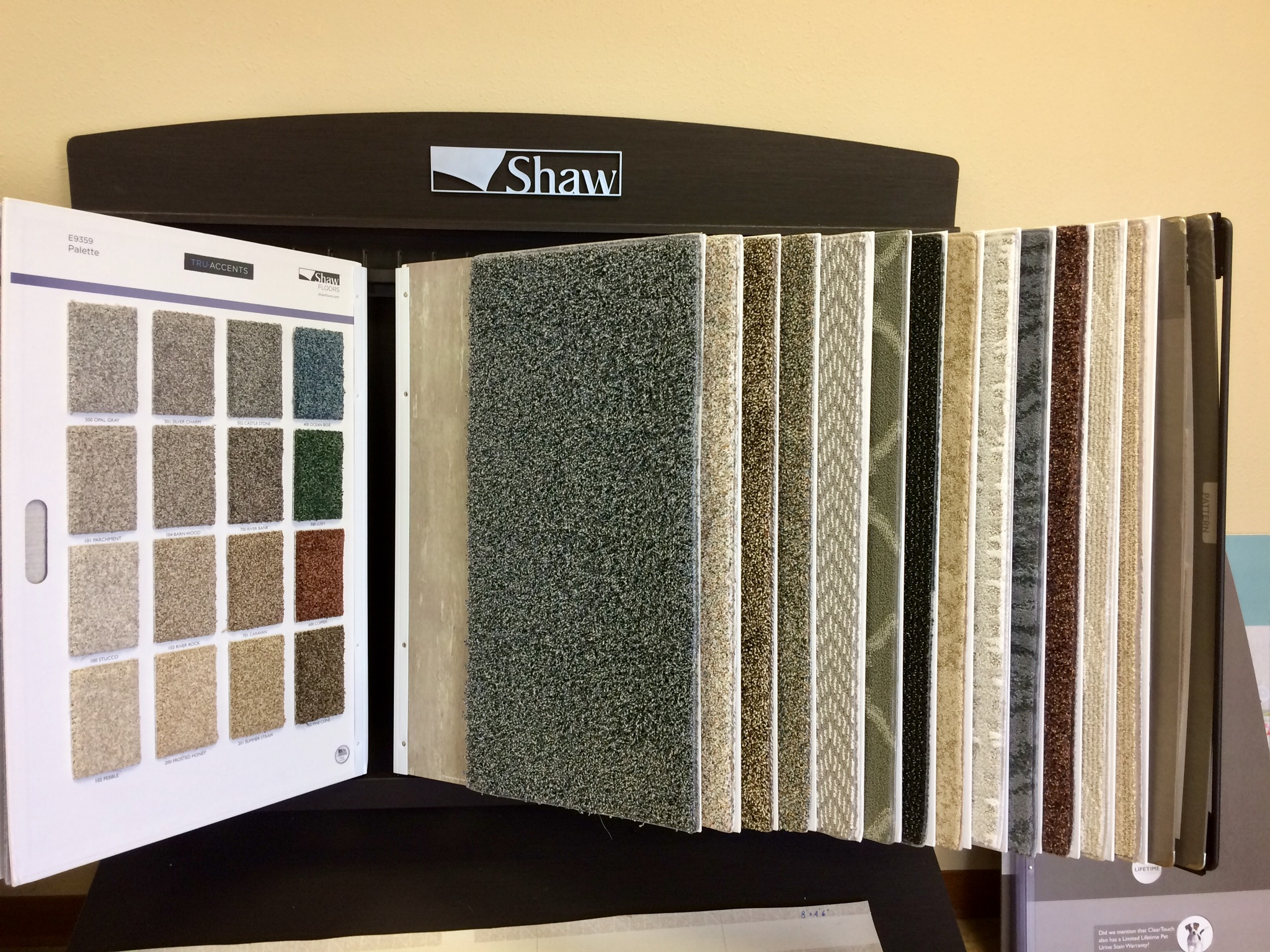 We feature many collections of residential and commercial carpets including:
Anso Living
Caress
Caress Patterns
Life Happens
Queen
Tuftex Carpets of California
Philadelphia
Quinn Carpets
Visit the website of each of these carpet manufacturers
to view the care, warranty and samples of available carpets.